LOOKING FOR MORE INFORMATION ON THE HOTEL?
How do I cancel my booking?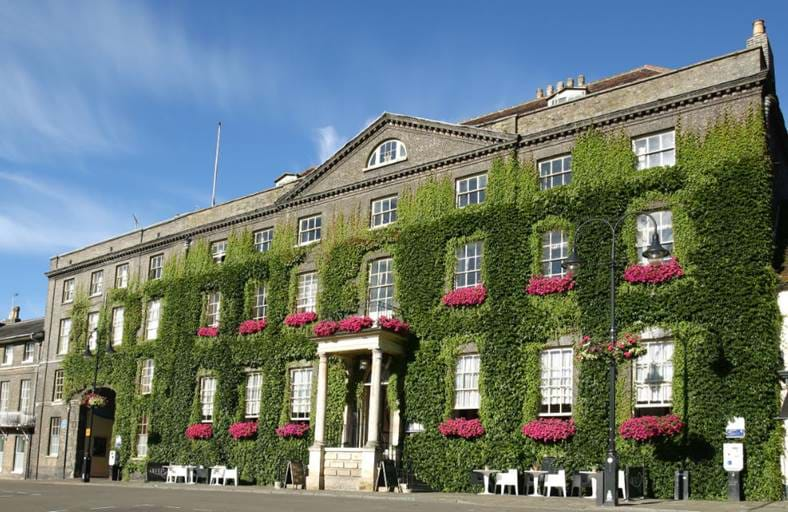 If you have made your booking over the phone or an email directly with the hotel, you can contact us on 01284 714007 or via email on reservations@theangel.co.uk. If your booking was made on our website or third-party site, please follow the instructions on your confirmation email.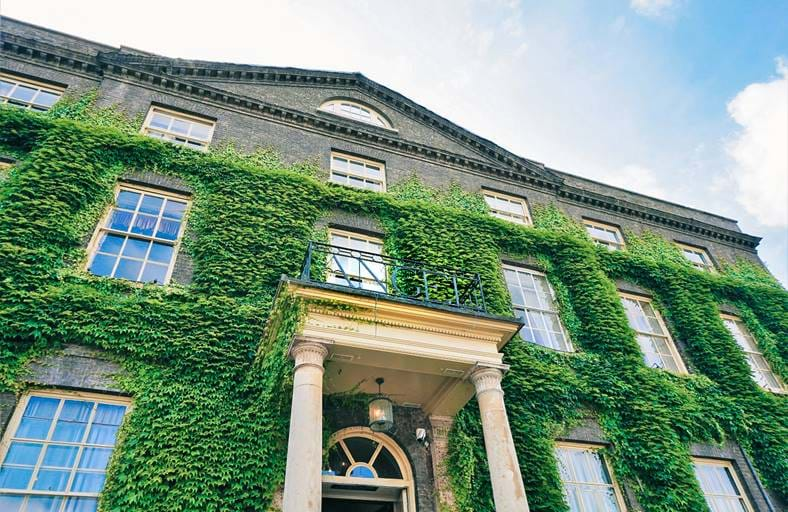 Yes, we have a car park at the rear of the hotel, which is available on a first come, first served basis for residential guests of the hotel.  Once the car park is full we will ask our guests to park in a nearby pay and display car park.  If you are coming to the hotel for any other reason, we politely ask that you use the short stay car park on Angel Hill or a longer stay car park located at Ram Meadow, which is around a 7 minute walk from the hotel.
Do you have a meeting room?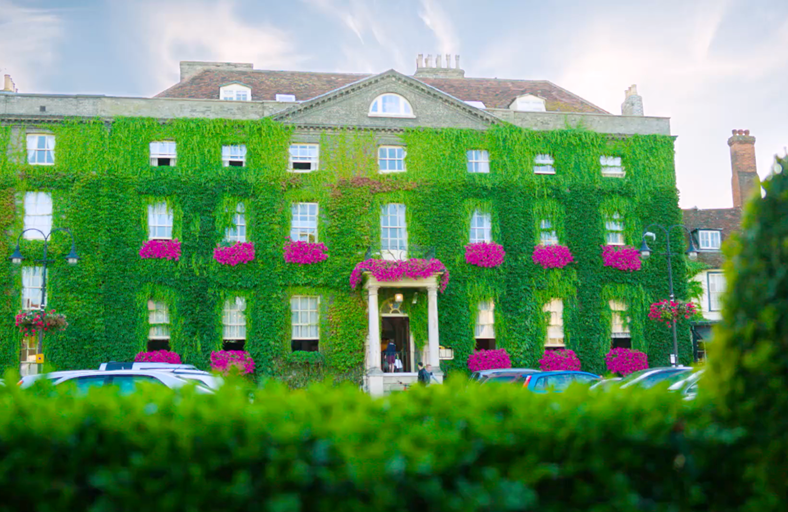 Yes, we have the Green Room which seats upto 16 guests in a boardroom layout.  Further details can be found under the Meeting & Events pages on this site.  We also have our Vaults which are available to hire privately.  Please do give us a call to check availability and pricing.
Do you have a restaurant?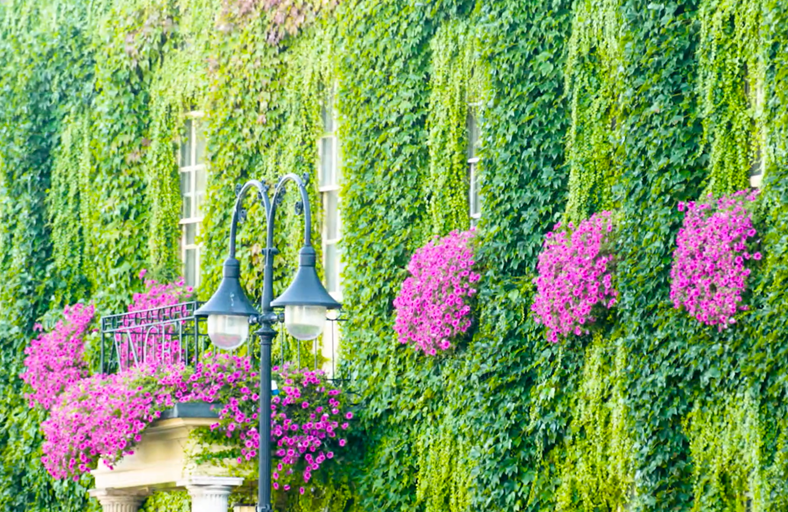 Yes, the Eaterie restaurant is open for breakfast, lunch and dinner everyday.  We also have a bar and a lounge area that is open every day.  Afternoon Tea is served everyday from 12pm and the last table booking is 4pm. We also serve a bar menu with lighter bites on.
Can I get into my room early?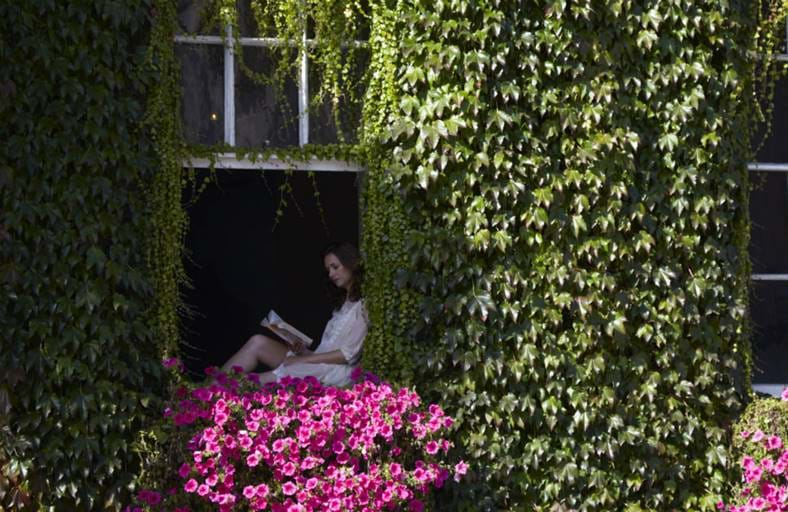 Check in is from 3pm and check out is by 11am. We are unable to guarantee early arrivals or late departures until the day of arrival or departure.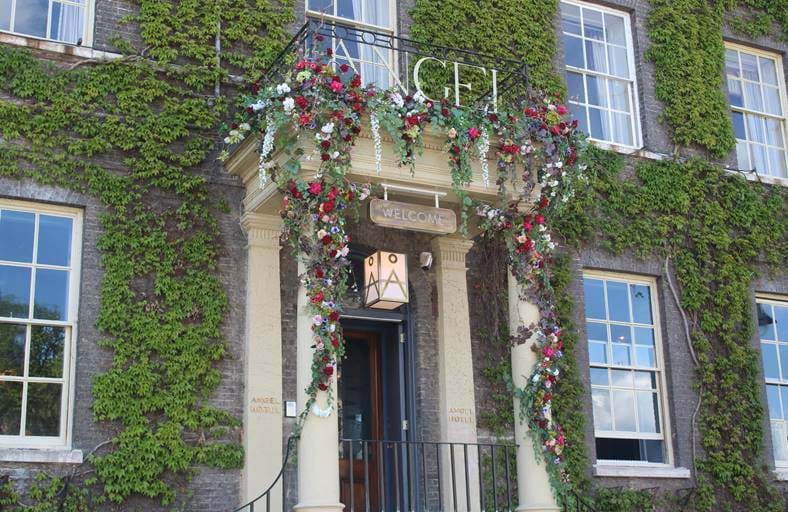 Yes, we have a limited number of rooms that are pet friendly. This is subject to a charge of £15 per night.  Dogs are also allowed in our lounge area but not the Eaterie Restaurant or the Bar.
Do you cater for special diets?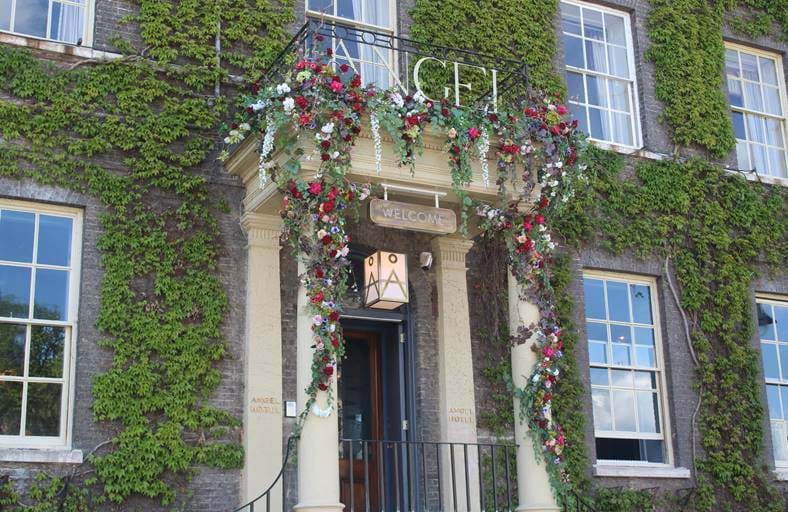 Yes, please provide any dietary information at the time of booking so chef can cater for you.
Can you accommodate children?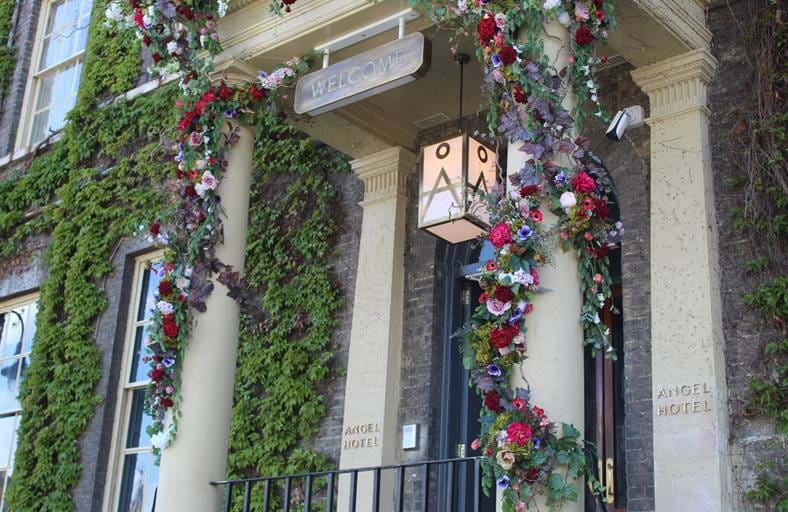 Yes, we have a number of rooms that we can accommodate children in.  These rooms either have sofa beds in or have enough space for roll-away beds or cots.  These are charged at £10 per bed per night.  We also have children's menus available for both the restaurant & afternoon tea. 
Do you have a dress code for the restaurant?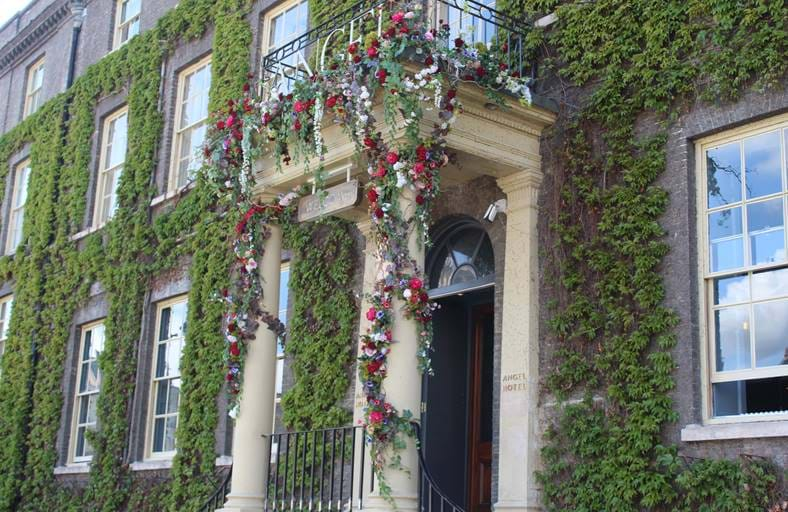 No, the Eaterie doesn't have a dress code.
Do you have a gym or pool?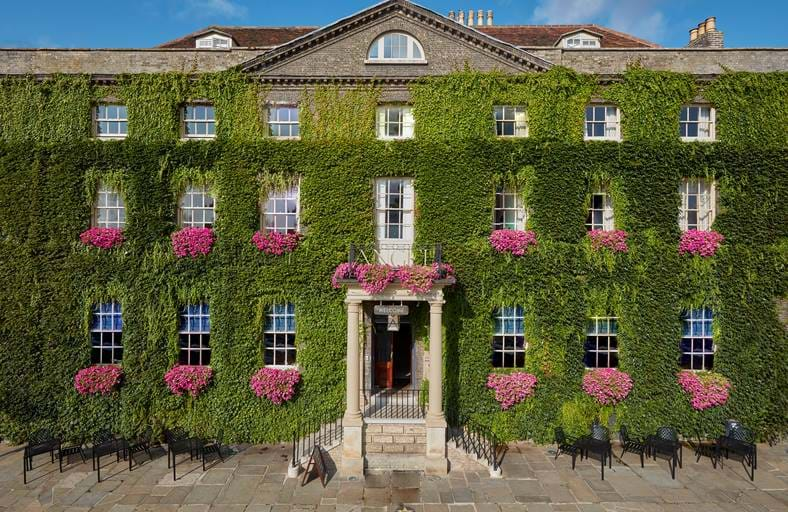 Unfortunately not, no.
Do the rooms have hairdryers?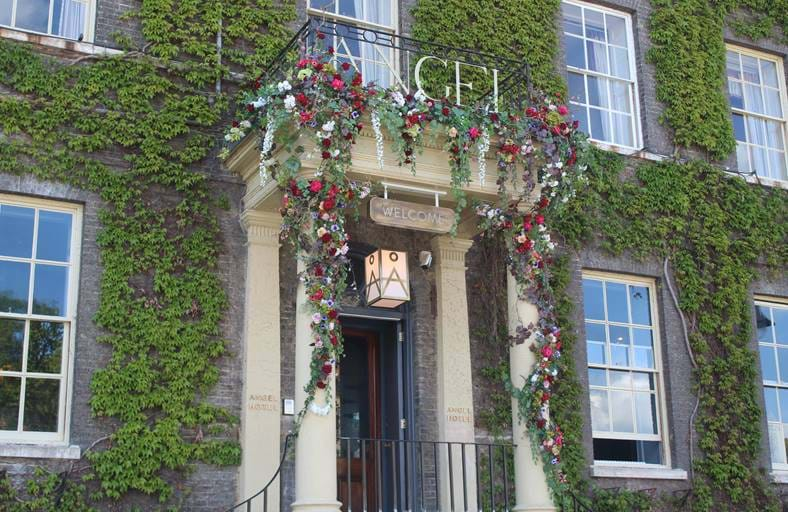 Yes, all the rooms come with hairdryers.
Do you have an alternative entrance, rather than the large steps at the front of the hotel?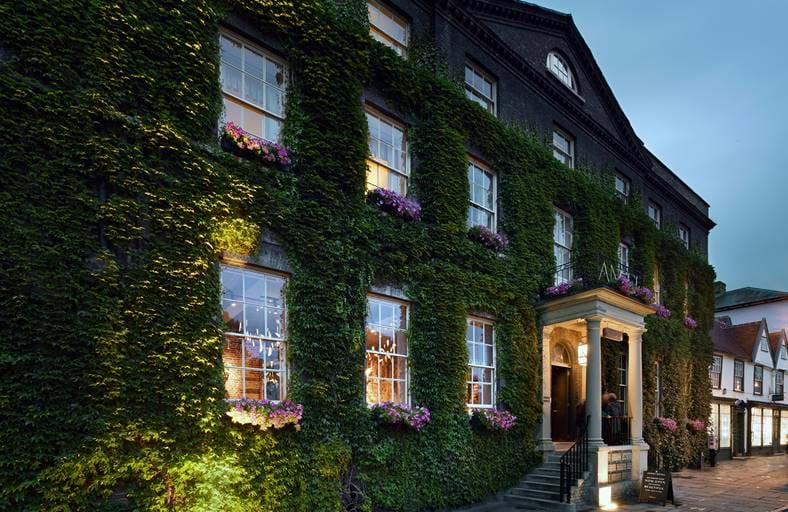 Yes, we have an alternative entrance through the side of the property.  Just head through the archway at the front of the hotel, then turn right.  Proceed through the electric door and reception can be found on your left.  This is a flatter entrance but we also have a ramp available for guests that require it.